Durham, CT
This property was in extremely poor condition after many years of the neglect and a resident who struggled with a hoarding compulsion. When we purchased the property, it was in such disrepair that one of the interior doors needed to be broken down in order to even gain access to bathroom, and the laundry detergent containers were piled so high in the basement, that they reached the ceiling! The cleanout portion of this project required twelve 30-yard dumpsters just to remove the interior clutter before the demolition even started. The garage was beyond repair, and the entire project took approximately five months to complete. We think you will agree, it was a beautiful transformation.
---
West Haven, CT
This property was owned by a disabled, elderly couple until their passing; the house was in a severe state of disrepair when we purchased it. Most of the wood flooring could not be saved due to many years of pet abuse, the kitchen and bath were in need of replacement, and even much of the sheetrock needed replacement as a result of the owners' wheelchairs striking the walls and molding.
---
Cheshire, CT
Here's one of our largest and most dramatic transformations to date. This home was owned by the same family for many years, and over time, fell into an extreme state of disrepair. As you can imagine, it took many dumpsters and hours to bring this wonderful home back to life. As with most projects, there were many unforeseen challenges and expenses, but in the end it all came together to provide the new owners with a gorgeous home, which will be maintenance-free for years to come!
---
North Haven, CT
This amazing property was purchased from the family of a gentleman who was the original owner. Through the years, he filled his home with artistic remembrances of his travels throughout the world. He was even an amazing gardener, and was commissioned by Better Homes and Gardens to allow them to take photos of his elaborate landscaping for their magazine. However with the passage of time, and the advancement of age, his ability to maintain his gardens diminished to a point where the entire yard had become severely overgrown. This has been one of our largest restoration projects to date, and I think you'll agree, that the results are amazing, and hopefully make its previous owner proud.
---
West Haven, CT
This property was vacant for several years before we purchased "as-is" at auction. While the "bones" were still intact, this property suffered from an extremely compartmentalized layout with a poor traffic flow. As you can see, the flow has been improved giving this sturdy home a much more inviting feel.
---
Meriden, CT
This property was purchased as a short sale. It took over 13 months to complete the sales negotiations. As you can see, this home suffered from years of neglect, which fortunately we were able to erase, while bringing this unique cape-styled home back to life.
---
Hamden, CT
This incredibly well-maintained home was owned by the same family for several generations, and while there were practically no improvements made during those years, the entire interior was amazingly well preserved. It was as if the home was actually frozen in time.
RECENT RENOVATION AND REMODELING PROJECT PHOTOS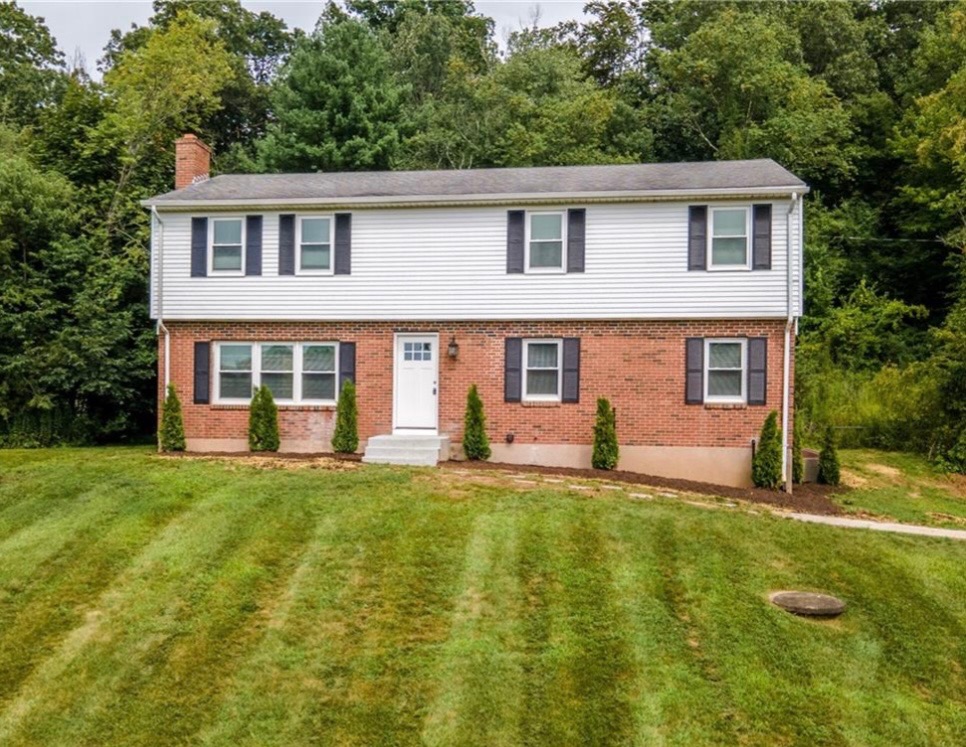 MORE BEFORE AND AFTER REMODELING VIDEOS
This home was owned by the same family since it was originally constructed 100 years ago. The original owner was a builder, which is very apparent when the quality of construction is seen first-hand. While there was a lot of updating needed, this home's structural integrity was completely intact, To compliment the rest of the house, new oak flooring was put in the kitchen as the rest of the wood floors are original.
While this home is relatively new (built in 1984), it suffered from a dated interior and a confining floor plan, found in most capes of that era. In addition to configuration challenges, this property was also fitted with laminate wood flooring, which in some rooms, was installed over carpeting (a first for us!). As you can see from the video, we were able to give this home a much more open floor plan, with new kitchen, bathrooms, flooring and a roof. I think you'll agree that the results are amazing.
This property had been vacant for several years, and as you can tell, required a full rehab. Fortunately, this home was extremely well constructed, and had been well maintained prior to its recent neglect, so there were no structural repairs to be made. Also, since the wood floors seemed to have always been covered by carpeting, they were beautiful and required very little work. This home was only on the market for 3 days before an offer was accepted.
This 3BR/2BA Colonial home, built in 1911, had been owned by the same family for many years, and while it was still structurally sound, when we purchased it, there were many updates needed after years of neglect. As you can see from the before & after video, we were able to bring this home back to life by installing a new kitchen and baths, along with many other updates, to create a warm, welcoming environment.
This uniquely styled ranch was home to the same owner for over 40 years. The property had always been maintained and the interior was original to when the house was built. As you can see, with some minor, and some not so minor modifications, we were able to bring this wonderful home into the 21th Century.
This home was purchased as a bank foreclosure, and since it had been vacant for several years, there was quite a bit to do in order to bring it back to life. However, after installing a new kitchen, updating the bathrooms, replacing the flooring as well as the septic tank, and servicing the well, this home showed extremely well, and soon became home to its new owners.
While this home's exterior looked great from the start, the interior was an entirely different story. Its confining floor plan, deteriorated kitchen and bath, sagging floors and dropped ceiling created an extremely uninviting space. However, as you can see, once we were able to open things up, install a new kitchen, bath and flooring, as well as bring the ceiling back to its original height by removing the old dropped version, this home showed so well that it sold in the first week it was listed!
Built in 1920, this Naugatuck Cape still had much of its original appointments when we purchased it as a bank-owned property. Our rehab included a redesigned floor plan, new kitchen and baths, new flooring and windows, along with many other new features.
Located in a desirable neighborhood in Hamden, CT, this Brick Cape needed little work on the exterior, however, the inside was another story. While this home showed no signs of abuse, it did seem to have suffer from the hands of some unqualified remodelers throughout the years, and required a complete restoration.
This sturdy cape had been neglected for years and was bank-owned when we purchased it. As you can see, this house had "great bones", but needed a complete restoration. This video will show you a before and after look of this exciting transformation.